22″ (56cm) SMARTSTOW® Personal Pace® High Wheel Mower (20340)
Personal Pace® Self-Propel system automatically adjusts to your walking speed
The Toro® Personal Pace Recycler with SMARTSTOW® the first-of-its-kind, space-saving mower with proven durability, reliability and superior quality of cut. SMARTSTOW® allows the mower to be stored upright, reducing the storage footprint by up to 70%*. It also provides easier access for you to clean the under-deck and service the blade.
This mower is powered by a 7.25 ft-lb Gross Torque Briggs & Stratton EXi 163cc w/Ready Start w/Just Check & Add engine and features our exclusive Personal Pace Self-Propel System, which allows you to mow at speeds that are infinitely adjustable to your walking pace up to 4.8 miles per hour. The 3-in-1 mowing system – bagging, mulching and side discharge capabilities giving you the flexible performance in all mowing conditions.
MSRP $549.00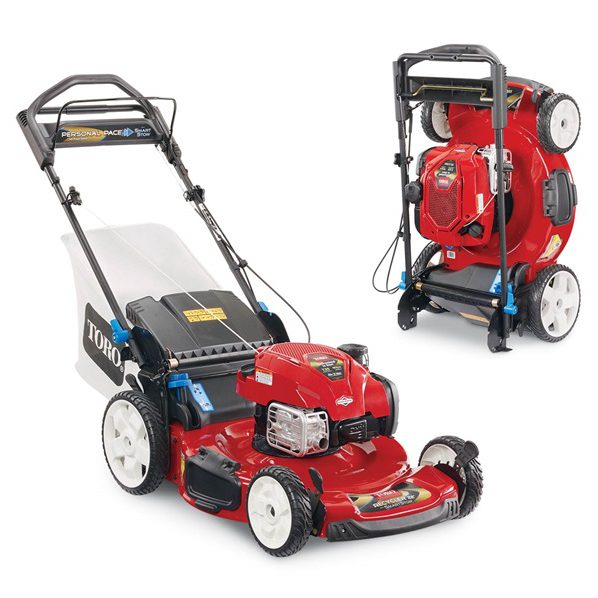 Contact Checker'd Flag Sports for more information and products specifications on the 22″ (56cm) SMARTSTOW® Personal Pace® High Wheel Mower (20340).
*Photos may include options not inculded in base model. **Price is subject to change.