2023 HDK ELECTRIC VEHICLE CLASSIC 4
Classic 4 HDK Electric Golf Cart
Whether you're cruising around your neighborhood, playing a round of golf, or just exploring new places, HDK golf carts are a fun and exciting way to get around. They offer a comfortable, safe and smooth ride, customizable options, and versatility, all while being durable for any rider's needs.
Unit is available in other colors, please call for details.

BATTERY POWERED: Complete with a lithium-ion battery with a fast charging speed, more charge cycles, and less maintenance.
COMFORT: This model provides you with unmatched maneuverability, increased comfort and performance.
WARRANTY: Certified by CE and ISO, we're confident in the quality and reliability of our cars. We offer a 1 Year Warranty for each unit.
Features may include:
LED LIGHT: Powerful LED lights with less drain on your unit's battery, and delivering 2-3 times wider field of vision than our competitors, so you can enjoy the ride worry-free, even after the sun goes down.
DASHBOARD: Adding personality and style to your cart, your new color matched dashboard is designed to improve aesthetic, comfort and function.
CUPHOLDER: Everyone needs a cupholder! Reduce the risk of spills in your new ride, all while enjoying a cold beverage on a warm summer's day.
TAIL LIGHT: With traditional bulbs, there can be a delay between when you press the brake and when the lights shine. The LED tail lights on your new HDK Golf Cart? Instantaneous, making your ride safer, and more noticeable.
MSRP $12,500.00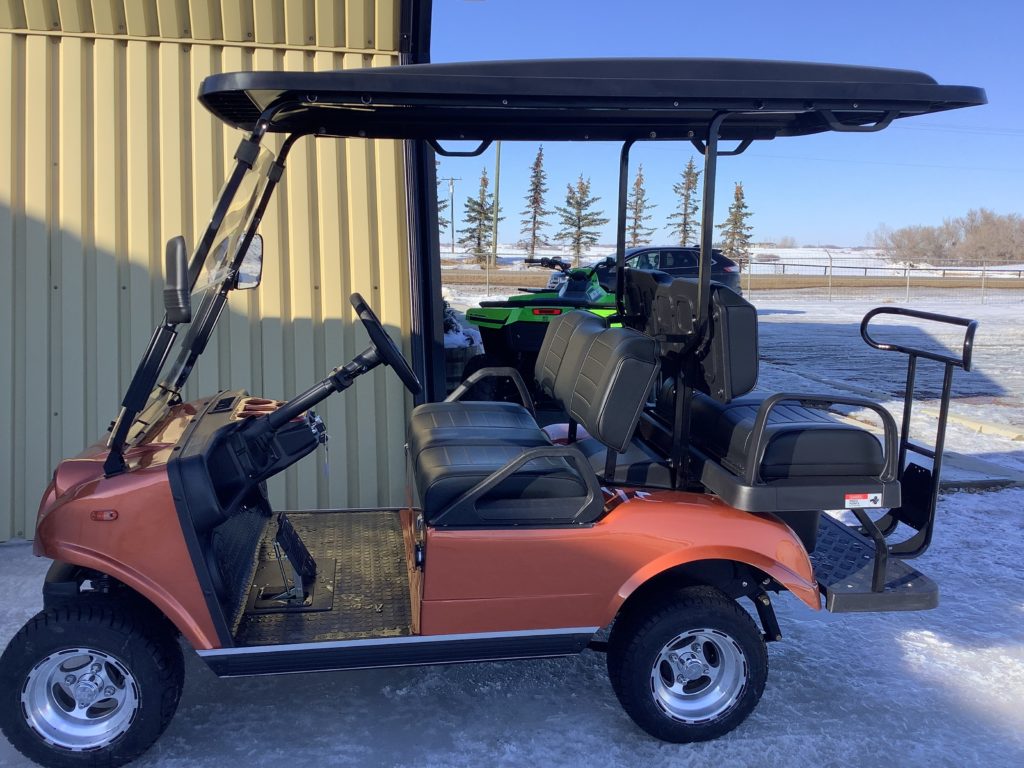 Contact Checker'd Flag Sports for more information and products specifications on the 2023 HDK ELECTRIC VEHICLE CLASSIC 4.
*Photos may include options not inculded in base model. **Price is subject to change.