2023 HDK ELECTRIC VEHICLE FORESTER 6
2023 HDK Electric Vehicles Forester 6
The Drive Buggy Is Embarking On Your Next Adventure.
FASTER
Lithium-ion battery with fast charging speed, more charge cycles, low maintenance and great safety.
PROFESSIONAL
This model provides you with unmatched maneuverability, increased comfort and more performance.
QUALIFIED
Certified by CE and ISO, We're so confident in the quality and reliability of our cars that we offer a 1 Year Warranty.
Features may include:
Our personal transportation vehicles come standard with LED lights. Our lights are more powerful with less drain on your batteries, and deliver a 2-3 times wider field of vision than our competitors, so you can enjoy the ride worry-free, even after the sun goes down.
Your trusted golf cart is a reflection of who you are. Upgrades and modifications give personality and style to your vehicle. A golf cart dashboard adds beauty and functionality to your golf cart interior. The golf car accessories on dashboard are designed to improve the machine's aesthetics, comfort, and function.
Everyone needs a cupholder even if you're bringing a single water bottle. This cupholder in your golf cart reduces the risk of spills and makes it easier to transport soda, beer and other drinks. You can also store small accessories like USB cords in the compartments.
The storage compartment offers the same advantage in keeping sports equipment and clothes separate. If you are setting off on a camping holiday this summer, or a cross-continental road trip, you don't have to worry about finding enough space in the car to store all of your things whilst you are on the move.
Your look, your style – it starts with durable, safe golf cart wheels and tires to highlight your car. We understand a great tire produces a better driving experience, but it has to look the part, too. All of our tires meet stringent standards for stability and durability and feature premium compounds for increased tread life.
MSRP $17,000.00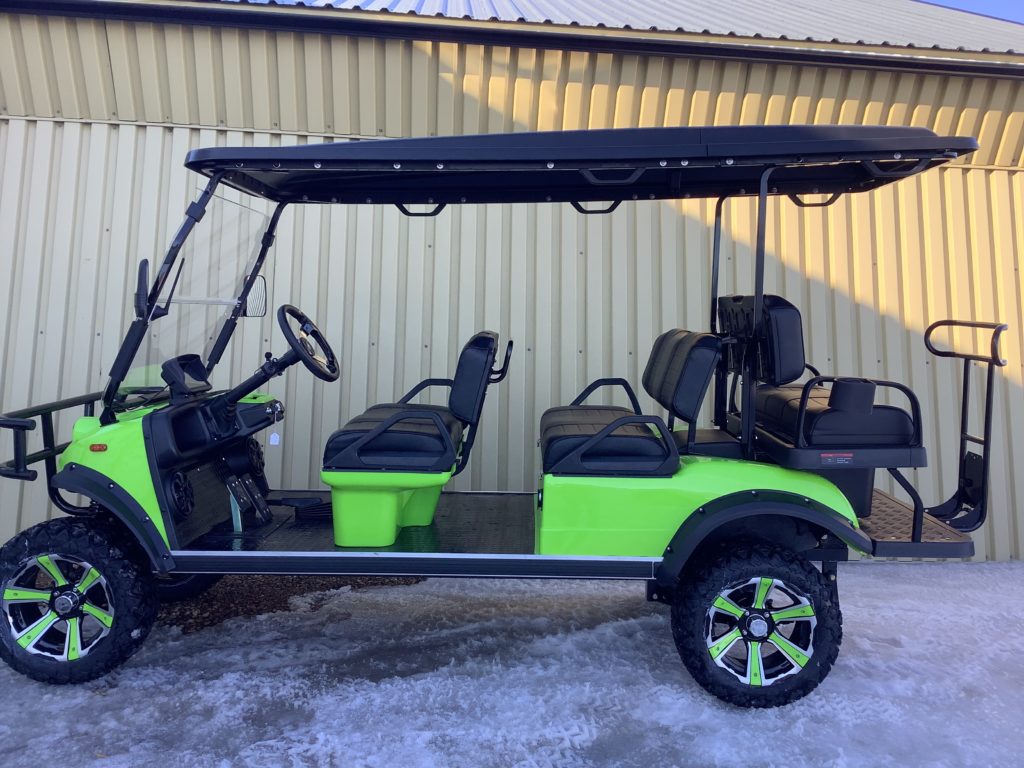 Contact Checker'd Flag Sports for more information and products specifications on the 2023 HDK ELECTRIC VEHICLE FORESTER 6.
*Photos may include options not inculded in base model. **Price is subject to change.