54″ (137 cm) TimeCutter® MyRIDE® Zero Turn Mower (75754)
Featuring MyRIDE® Suspension System
Nobody knows your lawn like you. It's a gorgeous slice of heaven, but few understand the physical toll it takes to maintain your private paradise. Engineered with the same DNA as our landscape contractor equipment, the 54″ TimeCutter gives you the professional performance, exceptional durability, and quality feel you've been waiting. Even better, you'll enjoy a luxury ride over any terrain with Toro's MyRIDE® Suspension System. MyRIDE® keeps you perched above the mower, shielding you from those bangs and bruises that can knock you off your feet and ruin your day's plans.
Size 54″ (137 cm)
Product Number 75754
Contact us for a price.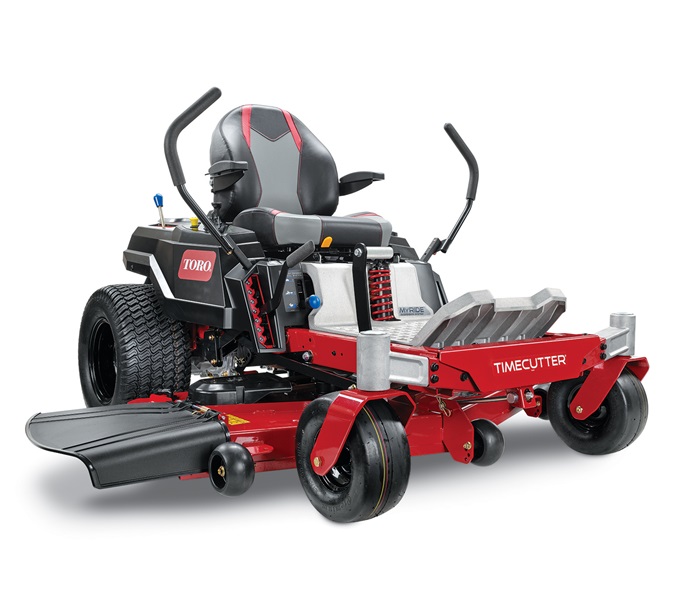 Contact Checker'd Flag Sports for more information and products specifications on the 54″ (137 cm) TimeCutter® MyRIDE® Zero Turn Mower (75754).
*Photos may include options not inculded in base model. **Price is subject to change.