Powerful pole prunner for professional tree maintenance
The HT 133 has the ideal power-to-weight ratio for powerful cutting work in orchards and professional tree maintenance. Lightweight and compact transmission with captive nut on the sprocket cover. Maximum cutting performance due to the 1/4″ PM3 saw chain, 4-MIX™ engine with simplified start system. Highly ergonomic and very stable due to the reduced weight of the square-cut telescopic shaft.
Contact us for a price.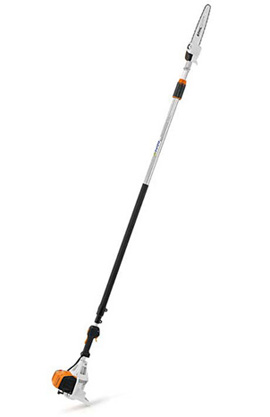 Contact Checker'd Flag Sports for more information and products specifications on the HT 133.
*Photos may include options not inculded in base model. **Price is subject to change.