Step up from the MS 230 with an excellent power-to-weight ratio
The MS 250 is a mid-sized chain saw that will deliver great power to get through those bigger cutting jobs. A combination of features such as the STIHL Quickstop® inertia chain brake, Master Control Lever™, anti-vibration system, carburetor preheat shutter for summer/winter operation, toolless fuel and oil caps with retainers, and a high power-to-weight ratio, makes this unit a great chain saw for home or small property owners.
Contact us for a price.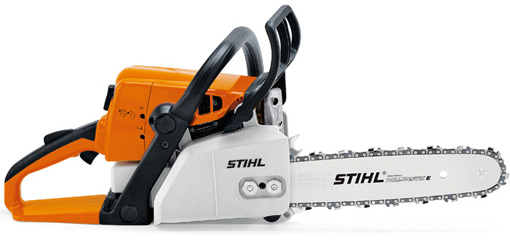 Contact Checker'd Flag Sports for more information and products specifications on the MS 250.
*Photos may include options not inculded in base model. **Price is subject to change.